Events
Join us for one of our upcoming events or host your private event at Eos. Located off Highway 46 near the intersection of Highway 101, Eos offers wine country elegance without compromising convenience.
Upcoming Winery Events
January 2015
Esprit du Vin - The Spirt of Wine with The Wineries of Hwy 46 East
5:30 PM to 7:30 PM
Sat, Jan 17, 2015
Venue:
Le Vigne Winery in Paso Robles
Contact:
For more information please visit
pasorobleswinerieseast.com
.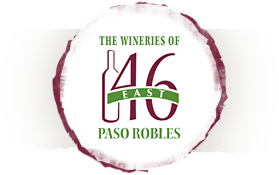 Eos will be pouring at "Esprit du Vin" The Spirt of Wine with The Wineries of Hwy 46 East
An evening of wine from the 12 wineries of Hwy 46 East, amazing cheese pairings, gourmet appetizers, live music and local delights. Tickets $35 per person, $60 per couple
Reservations required
Save the Date for The Paso Robles Zinfandel Wine Weekend March 20-22, 2015